What is a sales pipeline?
A sales pipeline is a visual representation of where your leads, prospects and clients are positioned in different stages of your sales process. The objective of a sales pipeline is not purely visual; it should be used to positively identify steps that can be taken by your team on how to close more deals and increase the performance of your sales division.
Sounds simple, right ?
Wrong!
Research conducted by Vantage Point Performance and the Sales Management Association revealed over 44% of executives think their organization is ineffective at managing their sales pipeline. The same study revealed that companies with a formal sales process closed 28% more business, than those without it.
So simply, most people think they their sales pipeline management is incorrect, but those that master it close more business. Let Tubular help by putting you in the 28% of companies closing more business. A healthy sales pipeline should create processes and structure which lead to actioning a winning strategy for your business.
The different stages of an effective sales pipeline management are as follows:
Prospecting/Lead Generation
Identifying prospects and collecting data is the first step to mastering your sales pipeline processes. Study the prospect, engage with them and record their personal details.
Hint – Or you can take drastic shortcuts by using the Tubulars DNA function to do this.
Is your lead a hot lead, warm lead or a cold lead?
Does the contact have a value to them?
What interests them outside the workplace?
These details are important pieces of information which define how your business is answering your clients pains. It will help you in your proposal-making and follow-ups.
One common mistake salespeople make is to neglect the client. They are so busy selling a product or service they actually spare little time for the person buying the product. People love talking about themselves and their pain points so be clear and precise in asking your prospect questions. Gauge the response and assess the prospects intentions. This will lead to valuable insights into how your product can address their needs.
"Sales Meet Marketing"
And marketing meet sales – The next step is to provide your prospect or client with the information they need to feel that they (not you) are making the sales decision. Nothing helps your clients feel more comfortable in a decision making process than by seeing other clients reaping the rewards of a similar purchase. Therefore, be sure you have marketing collateral in the way of past performance, testimonials, specifications, and product and pricing information at the ready for your client. Be sure to add everything that you can offer that would interest your prospects.
Follow-Ups
Remember that follow-throughs are super important. Schedule appointments with prospects and leads and respond swiftly to their queries. Make sure you call and email the day before scheduled appointments. Additionally, follow-up after appointments. Prompt follow-ups will ensure you are on the ball. Remember – No one buys anything from someone they term as being aloof.
Tip – Sync your To-dos with your calendar to make sure nothing slips through the net.
Measure
Track and measure your sales flow, whether successful or unsuccessful. This will help you forecast your sales and revenue, as well as improve your business planning.
Tubular has the most advanced features to track, measure, and analyze your sales pipeline growth leads, customers, deals, etc.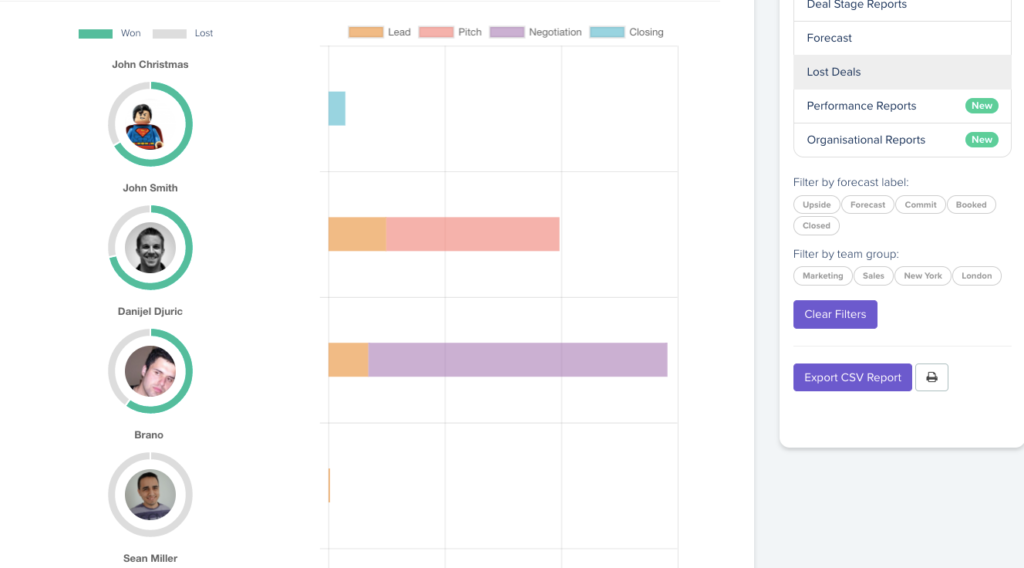 Evaluate
Evaluation of results helps to figure out areas you may be lacking. How good is your conversion rate? Are your customers satisfied? How long does it take a lead to convert into a customer? Questions like these determine where you stand in the market. Create a feedback mechanism. Ask your former prospects how their experience was. Importantly, ask your sales representatives if they think anything can be improved in their pitch. Are they being backed up by marketing? Are there any loopholes?
So how can you start taking action on your pipeline? First of all, by training your team in what is expected of them. Sixty-one percent of companies do no training on sales pipeline management. It doesn't need to be formal training but make time in your week and start with these questions to begin creating a sales management framework
Am I prospecting my leads?
Am I letting them talk to me as opposed to me talking to them?
Am I prompt in getting the client product information and pricing?
Am I following up in a prompt manner?
Am I measuring my deal values?
Am I evaluating the deals?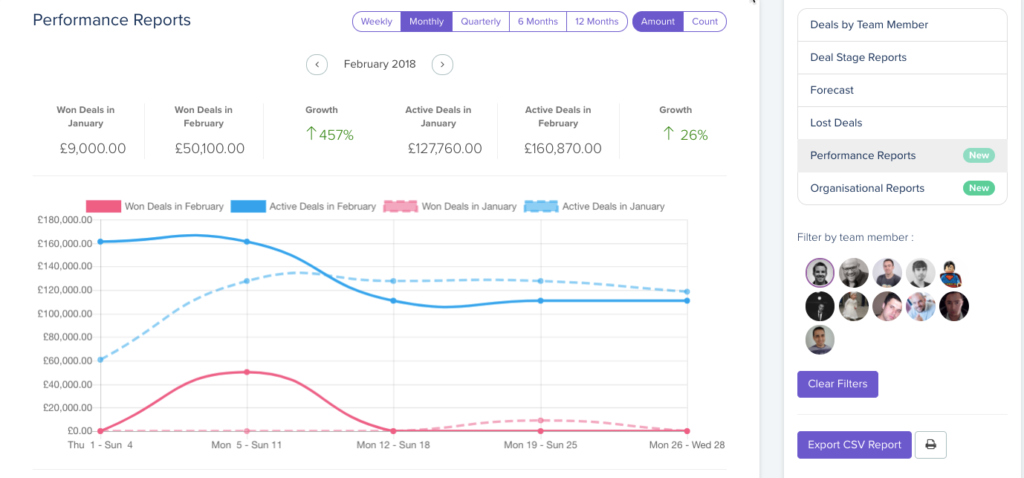 Just by asking these questions you will put your firm in the top 28% of companies implementing a formal sales process.
To see how Tubular can make this a seamless transition for you, start a 14-day free trial and begin using one of the easiest-to-use sales CRM's available.
---