MAILCHIMP INTEGRATION, ADD SUBSCRIBERS DIRECTLY INTO TUBULAR AS LEADS.
We're happy to announce our powerful new integration with Mailchimp, the email marketing solution you all know and love. We've created an elegant way to bring your Mailchimp subscribers directly into Tubular as Leads.
There are a few steps you need to do within Mailchimp before you connect your Tubular account. We've set out a step by step guide to help you get connected.
Mailchimp:
Login to your Mailchimp account here: 
From your Dashboard click on your "username' in the top right corner to open the additional options and select the "Account" option.

From the opened options select Extras then API keys

Whilst in the  "API keys" section, click the "Create A Key" button. This will create your individual API key. 

Copy the API key you have just created, be sure to copy the entire key or it will not work.

Tubular
To connect your Tubular Account to Mailchimp, follow these steps.
Login to your Tubular account by clicking here and click on the top right corner and select "Settings"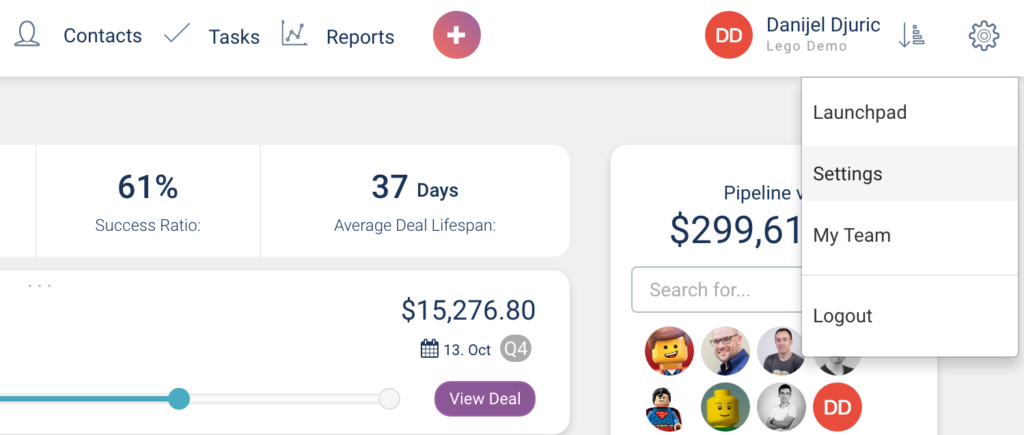 Select the "Integrations" tab in the left side menu and Paste the API key you copied from Mailchimp into the "Mailchimp Integrations" field and click "Connect". 

Now a pop up will appear and you will  have the option of selecting the Mailchimp lists you would like to import and sync within Tubular.  The Contacts you import from Mailchimp will be imported be as Leads in Tubular.

Now all that's left is to Import and Sync your Lists by clicking "Import contacts" .
Your Tubular account is now connected and in sync with your Mailchimp lists.
---