Get the full picture on the performance of each of your contacts and organizations.
Identify your prospects and your best sales leads in one place.
Centralize your contacts in one place
Manage your contacts and organizations in a single location. Avoid the constant changing between address book and switching between apps. Import contacts easily from your Google apps or via a .csv.
Powerful real time search
Everything in Tubular – contacts, organizations, deals – are indexed so you can have the information you need at your fingertips whenever you want it via the live search. See the information you need at a glimpse with stats on contacts and their current deals. Don't just use your CRM to manage relationships – use it to convert relationships into opportunities.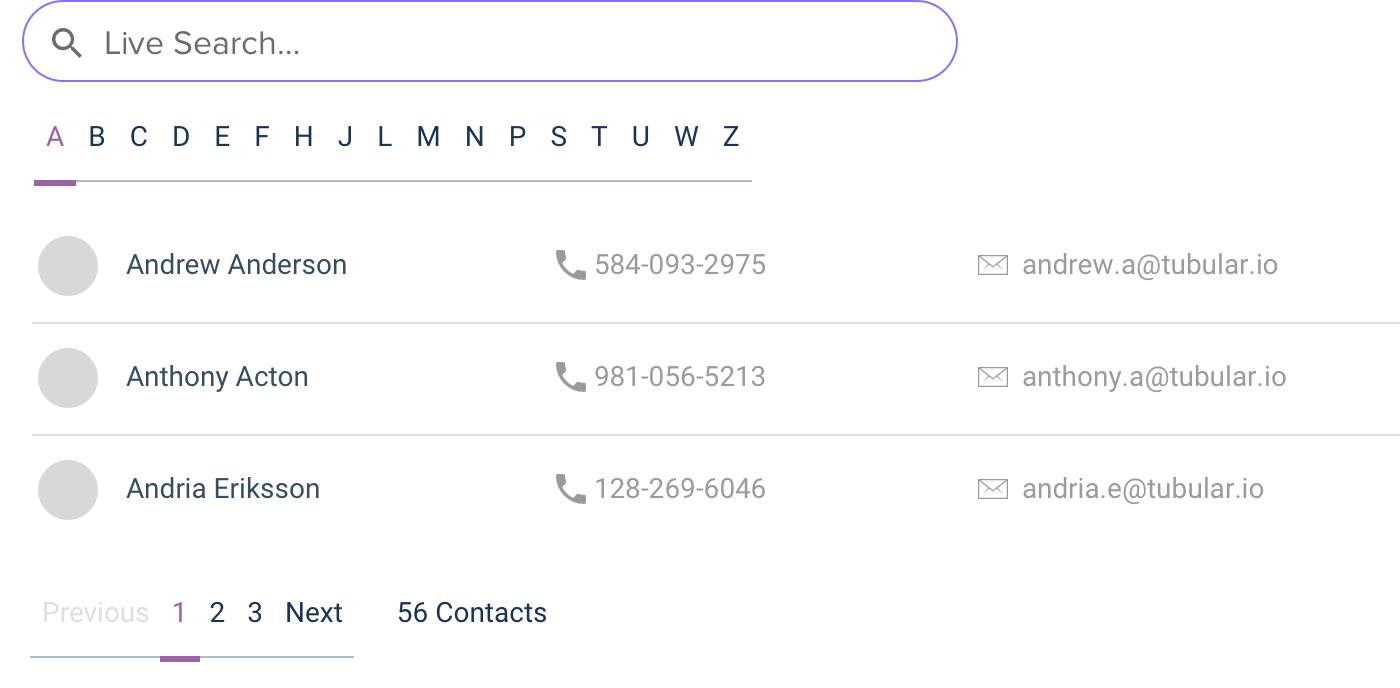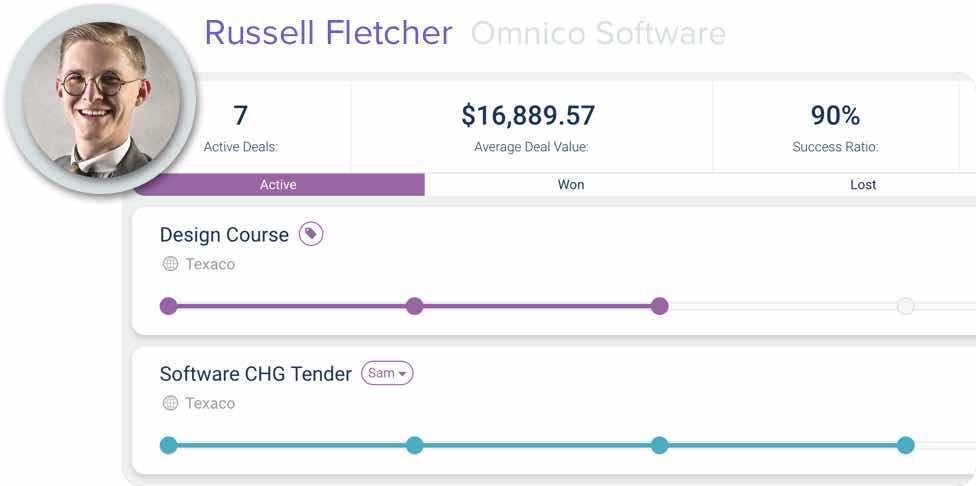 Gain a better understanding of your clients
Contact profiles contain vital contact info and key performance metrics including; Active deals, Average deal value, Success ratio and Average deal lifespan. Quickly see the number of successful sales over time to determine the exact value of each of your contacts.
Quick-sort, prioritize and nurture your leads to improve your company's client pool.