Lead generation is a major part of sales that's overlooked by so many businesses. However, if you take the time to put together the right strategy, it can be easier than people think.
We share our top tips on how to get up and running with lead generation.
The Long Game Quick sales are always a bonus, but generating leads online is not a quick fix for your business. Unlike PPC or paid advertising, using content marketing to lure your lead in takes a lot longer and requires a strategy. (It's worth it, though!)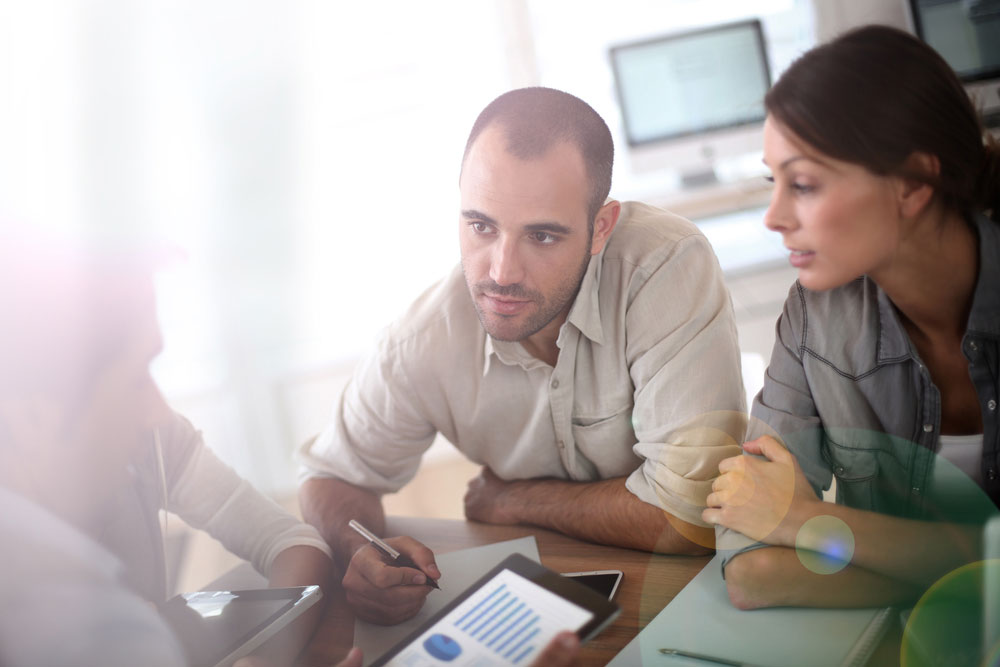 1.) Plan Out Your Strategy
The first thing you need to do is ask yourself a couple of questions:
Who exactly do you want to target?
By grouping people into personas, it will make it much easier for you to target them and tailor your messaging and content toward them so that it is relevant.
What is the problem and how are you solving it?
The best products out there solve a problem that we can all relate to. List the pain points and how your product, service, or solution can solve them.
What exactly does a "good" Lead look like?
How exactly do you tell the difference between a good and bad lead? Especially if it's just an email address or first name? You can create a simple lead qualification score if it helps.  
An example of lead scoring could be activity level on your website:
– Number of web pages viewed on your site
– If they have completed a form or downloaded a PDF or brochure
– Are they a decision-maker?
Are you using the right product to manage your leads?
Websites are so much easier to use now than they used to be. You can update your content more easily and add and manage forms in a few clicks. But you are going to need some form of CMS or lead management system in place.  
Here is an example of how to generate leads online and how lead management software can help:
You create a web form or landing page that allows you to capture specific data from a lead, but what happens when this form is submitted?
Tubular integrates through Zapier to products like Ninja forms or Unbounce, which allows you to create a Zap to pull these leads into Tubular so you can start tracking, managing, and creating tasks for your leads.
To find out more about Tubular's Zapier integration, visit this page.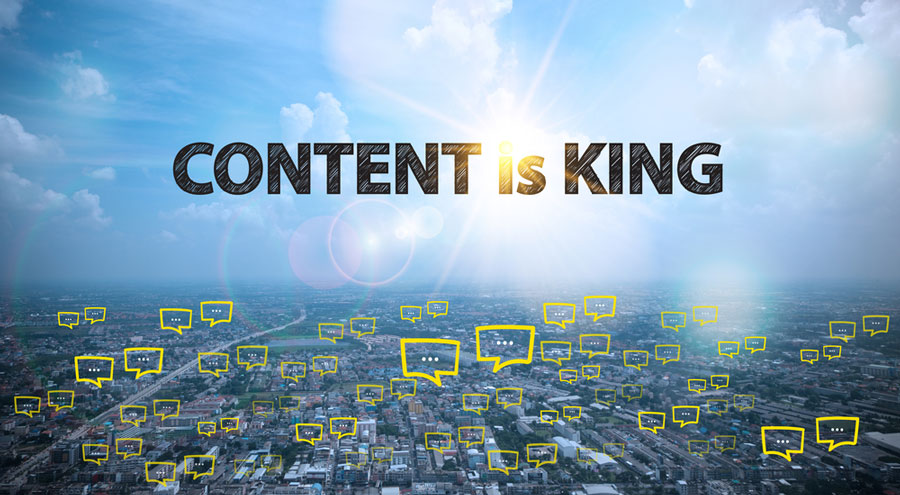 2: Prepare Your Content
When we ask digital marketers a question how to generate leads online, the top answer we get is "content is king."
Think about the kind of content you can create easily that will be of value to your personas. This could be a PDF that they can download from your site by leaving an email address. An easy angle for your PDF could be very simply why your product solves their problem and how to put a solution in place using your product or service.
3:  Set Up Your Delivery and Download Process  
Now that your strategy is starting to take shape, you need to think about how you are going to deliver your content.
Landing pages
There are many tools available that can help you put together quick, great-looking pages in very little time. Unbounce is one example. What I would say is think about the following pointers when creating a landing page:
Keep it simple: Don't over-design your page. Make sure the message is clear and the content or PDF is easy to find and download.
CTA: Make sure your call to actions do one (if not all) of the following  
A call to action is a region, button, or forced action that drives the reader to click through to engage. Here are some top tips for CTAs.
– Keep CTAs highly visible
– Keep actions on your CTAs clear
– Add a sense of urgency
– Push benefits over features

The "thank you email"
Once your lead has clicked on your CTA and downloaded your PDF, you often (depending on the service used) have the ability to send them an email straight away. It might even be the email that delivers you content.
Make sure your email is well-written and offers a personal touch. Don't let the lead feel like it's an automated response. A good example of this is:
Hey Chris,

I'm not a computer sending emails at random. 🙂

Thanks so much for downloading our PDF. I'd hate for you to miss the new features we have planned on Tubular.

We can do a share this screen and show exactly how you're missing out on capturing leads and sales.

Are you ready?

Let's set up a time.

Thanks,

Sean
4: Promote It!
Share your offering with your current audience, email list, and social media channels. Alternatively, set up some Facebook or Twitter ads.  
Extra reading: I've trawled through a lot of blogs every week, but one of the best on Facebook advertising can be found here: "The Complete Guide to Facebook Advertising."
https://blog.bufferapp.com/facebook-ads-guide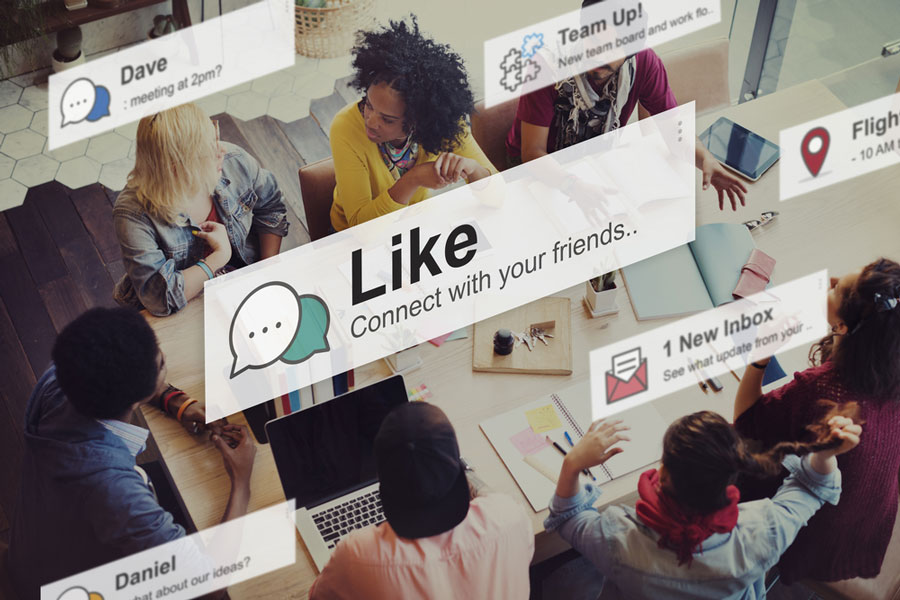 5. Manage Your Leads in Tubular
Tubular allows you to import leads from a number of sources and also add them manually. You can read about how to import leads from tools like Mailchimp and Autopilot on some of our other blogs.
Capturing a lead is one thing, but knowing what to do next is another. Tubular makes this so much easier. Once your leads are brought into Tubular, you can create tasks for each lead to follow up on through the following days.

To save time, you can also create and load task templates so you can concentrate on selling and not waste valuable time creating tasks instead of selling.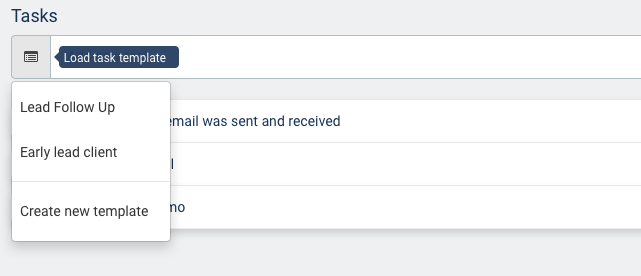 6. Act, Measure, Review, Improve, Repeat 🙂
Watch, learn, and get better. The best campaigns and strategies are the ones that evolve, get refined, and convert.
Make sure you look at your strategy's weaknesses as well as strengths.
How many people are downloading your content? How many people aren't?
Do the leads you are attracting fit in with your personas?
What conversion rates are you getting from lead to download to actual sale?
I can't stress enough how important analyzing this data is; it's the only way you will be able to see what is working and (most importantly) what's not.
"If you cannot measure it, you cannot improve it."
Want to learn more about Tubular lead management? Book a one-on-one demo with me here.
---