T4COM is a class leading VoIP and SIP Trunking provider offering high quality, low cost business telecoms to UK companies. Leanne Morrey, Chief Marketing Officer, describes how T4COM were able to better formalise their sales process using Tubular.

TLDR:
Tubular offers quick integrations with 100's of APP's using Tubulars API and Zapier.
Tubular has a number of built-in Zaps to help you get started
You can automate leads coming from your website directly into Tubular using Zapier
We recently signed up with Tubular to keep our sales in-check. We are an engineering-led operation with limited sales resources but after signing up for a free trial Tubular's ease-of-use felt like the perfect choice vs other options we also tested at the time.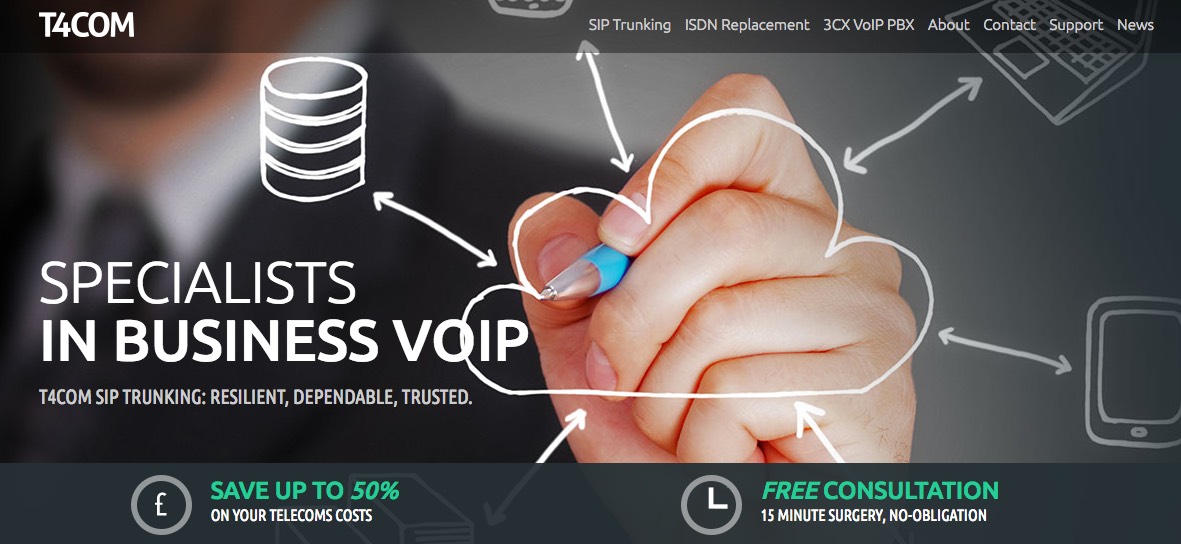 One of our most important marketing tools is our website. It's also one of our best tools for generating leads. At T4COM we use TypeForm to capture lead enquiries. It is a simple easy to-use method for setting up contact forms. Because of it's unique approach to asking questions in a more focused way we are seeing increases in completed response rates vs. previous contact forms of around 80% so far!
Having easily imported existing contacts and set up our existing pipeline of sales we needed to automate leads coming in from the website.
After a quick chat with James a member of the support team at Tubular we discovered with Tubular's API and integration with Zapier we were able to Zap together our TypeForms so each new entry from the website automatically pushes a new lead into Tubular.
This also includes critical details such as the type of package required, and if they have an existing phone system. These key details are all mapped in Zapier to the 'notes' area of each lead in Tubular for easy reference.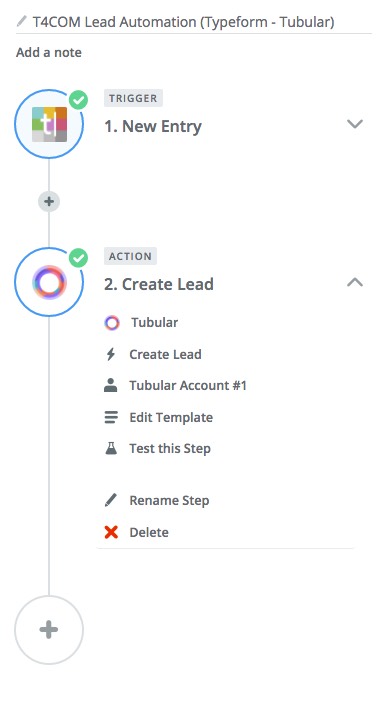 We then have a set series of tasks that are assigned to each leads setup using task templates in the settings area. These include assignable, date driven tasks that automatically notify members of the team both via email and push notification to their phones so everyone stays proactive in qualifying each lead.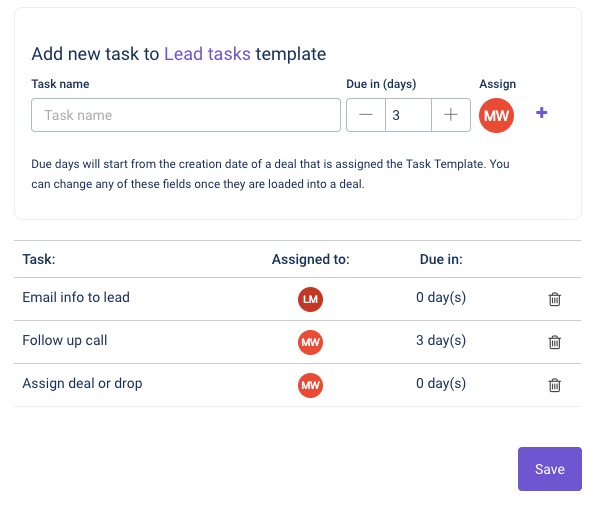 Once we have our first 2 lead tasks checked off we create a new deal for that lead and continue with the rest of the sales process. The great thing with this is that the remaining lead tasks automatically get included into the deal view we've just created so we have a seamless transition from our lead to prospect to final sale.
Setting up this process has resulted in a month-on-month increase in new business of 25% and has saved us literally 100's of hours in administration so far and gives us quick, easy, formalised internal process for following up on all our leads coming in from our website.
Moving forwards we're also looking into leveraging Tubulars built in 'lead builder tool' for capturing emails with white-paper material and special offer material.
For more info check out our Integrations page, and our Zapier page.
Read next case-study
Find out more about T4COM
---