Not all Customer Relationship Management (CRM) software is created equal. Some will integrate with particular third party applications, while others will give you additional information. However, all CRM software should come with three essential tools:
1. Live Search
Everything in your CRM should be delivered to you in real time. There should be no waiting for updates or information to be transferred from another system.
Keeping things live provides you and your sales team with up-to-the-minute information on where a contact is within the sales cycle. It can also show you the latest deals and products individuals have purchased.
Having this live, with the ability to search via contact organisation, deal, etc. is vital to running a successful business. Clients could call at any time, and if your staff member doesn't have the right information on hand, it could frustrate your client.
2. Contact Profile
Your contacts aren't just numbers – they are living individuals with a unique experience of your business. Therefore, don't settle for a CRM that doesn't give you an individual profile for each contact.
The details stored within the contact's profile can be comprehensive and the more information you have the easier it is for your team to make sales. At a minimum, you should have contact information and active deals. However, you could also include key performance metrics such as:
Average deal value.
Success ratio.
Average deal lifespan.
By having all this to hand, your sales team can see the potential value of your contacts and who they should speak to first when prospecting. Below is how we display these key metrics in Tubular.

3. All In One Place
Today's world is a complicated place. Sales paths are getting longer and prospects are taking more time to make purchasing decisions. There's also growth in the number of marketing and sales platforms contacts can use in their purchasing decisions.
This might mean that you have several applications to monitor and use, in order to interact with your prospects. This can be tiresome when you are switching between them, and very inefficient.
Good CRM software will take that pain away and integrate with third party software to keep everything in one place, so you don't have to waste precious time switching between tasks and can see all the prospect's interactions on one screen.
Why Is All This Important?
Your business' success hinges on you and your sales team being able to sell to prospects. The more information you have at hand, the easier it is for your team to make sales.
A good CRM system will also allow you to see opportunities so you could be making better use of your time while increasing the revenue of your business.
Finally, a good CRM system is something that can be used in the development of your business. Everything from processes, product design and marketing can be improved with the help of a good quality CRM system.
For instance, the information they provide can tell you when the prospects gathered from a campaign are not your perfect client fit, and that you therefore need to adjust your marketing mix to cater for a new audience.
Also, when prospects are not buying into certain products, you can identify which are not selling.
You should also have interaction history to determine what feature or benefit is not convincing prospects to make a purchase. Therefore, you can change the product, or develop a new one, to offset the negative aspects.
Do you have a good CRM system for your business? Does it have all the necessary features? Are you using it to its full advantage?
Let us know in the comments below.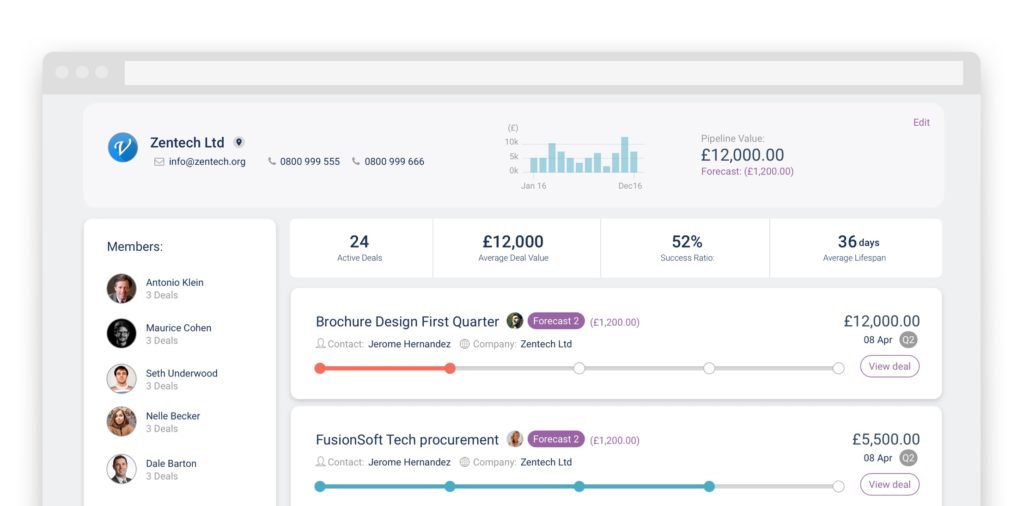 ---