We're excited to push out a little update that we have been working on at HQ. Not only have we finished this little update but we are hoping that this will be the start of many more integrations we have lined up for the second half of 2016.
Cyfe is an all in one Business Dashboard and with our new reports feature we offer you the ability see your sales pipeline in Tubular in your Cyfe Dashboard.
Here's how you can do it :
Step 1:
Create a Cyfe account and create your first dashboard. If you do not have an account you can create on here

Step 2 :
Go to the Reports Tab in Tubular and select the report via the filters to wish to be displayed in your Cyfe dashboard.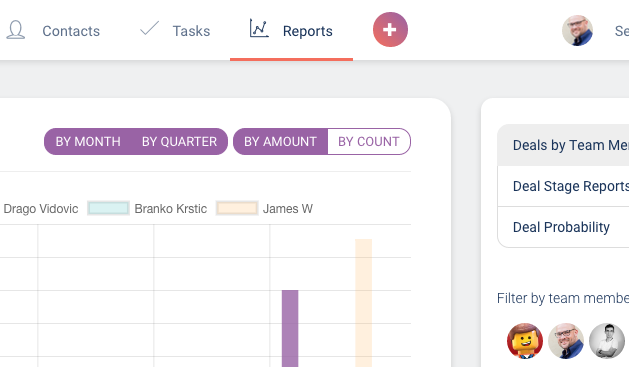 Step 3:
Once you have created your desired Report, right click on the "Export CVS Report" Button and click "Copy Link Address"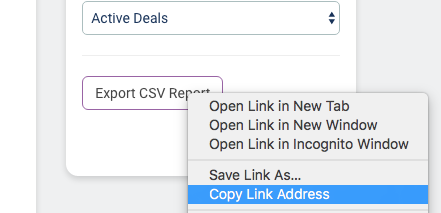 Step 4:
Open up your Cyfe Dashboard in a new tab and click on "Add Widget", once this screen is open click on the "Sales and Finance", then "Tubular.io"

Step 5:
When the next popup appears click on "Configure Widget" here you will need to paste the link you copied from your report. Create Widget Title, Choose your chart type from the drop down, your refresh rate and click save. In a few second your Tubular report will appear in your Cyfe Dashboard.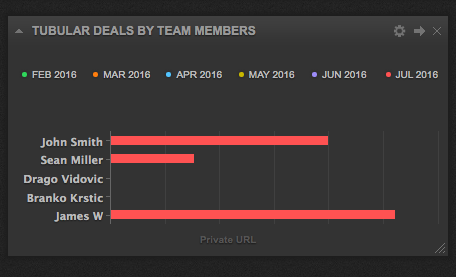 Watch this space as we add more and more of the features. We hope the release of our API in the coming months will open up all sort of possibilities and integration's with Tubular in 2016 and beyond.
Thanks to Ben at Cyfe for helping us make the integration official !
---