Tags
Like a good investment portfolio, your sales pipeline should be well diversified to increase your chances of closing more deals.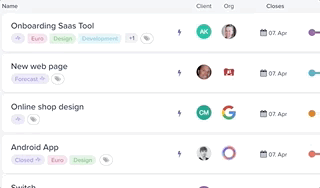 A well-diversified sales pipeline can be broken down by
– Which region the deal is assigned to
– Which country the deal is assigned to
– The division that bought the sale to fruition (sales/marketing)
– How much of your pipeline is allocated to recurring revenue?
– Which advertising channel brought in the lead or deal
But how do you measure and arrange these details to ensure your strategic decisions are spot on when actioning your Sales Pipeline?
Tagging!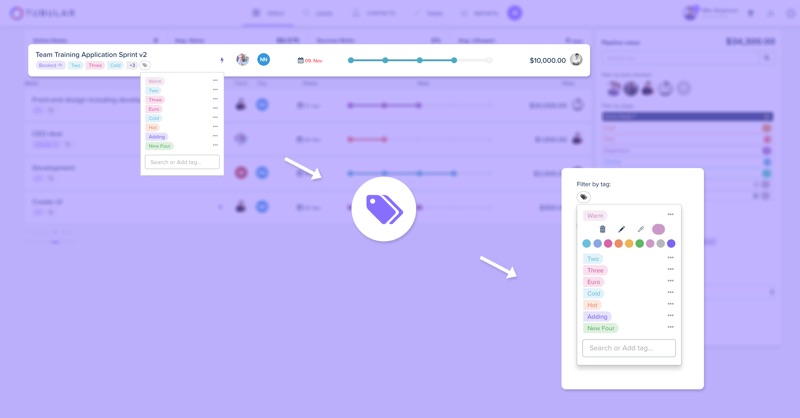 Tagging is a new feature update from Tubular to help you organise, review, sort and process your deals quicker than ever!
1.     Your Tags can be found in the colour coded section under the deal name.

2.     To add a tag – Click on the tag (you see where I am going with this)
3.     And type the name of the tag (you can have multiple tags for deals)

4.     Now in the Filter section you will see Tags filter.
5.     By clicking on a tag – it allows you to see all your sales pipeline via tags.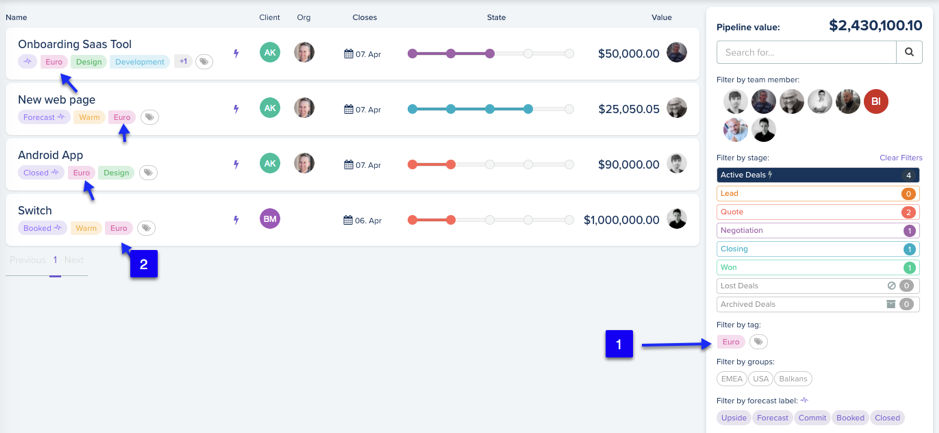 Set up your call today and learn more about the Tubular Feature set!
---