Instantly see who your sales superhero's are. Compare and promote healthy competition within your team. The only software with an instantaneous month on month view of all your sales transaction.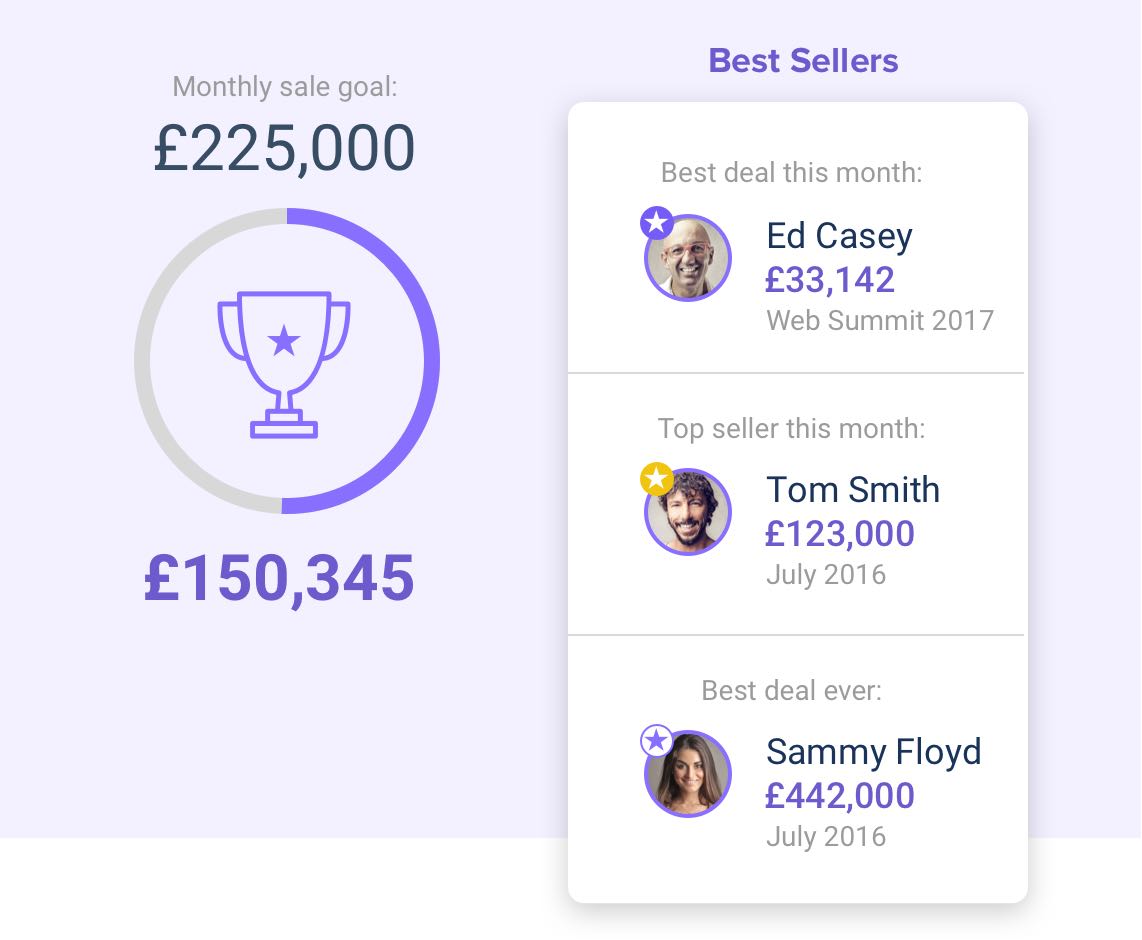 Reward, recognise and incentivise
Set targets and watch as your sales champions convert and hits their targets. Get live updates of deals converted and watch your sales pipeline flourish.
Establish goals for the team individually, or collectively. The leaderboard pulls data from your live account so team members positioning is updated on the go.
Ideal for B2B or B2C businesses.
The easiest leaderboard out there!