Leads From Multiple Sources
Keep track of where you are finding new leads and customers across multiple campaigns, from different sources. Web contact forms, emails, marketing mail outs.
DNA
Identify top clients from only an email address. Using over 85 unique data points, Tubular transforms each new email or domain into a complete person or company profile, giving you better understanding of who your customer is, and giving your team the context necessary to take action.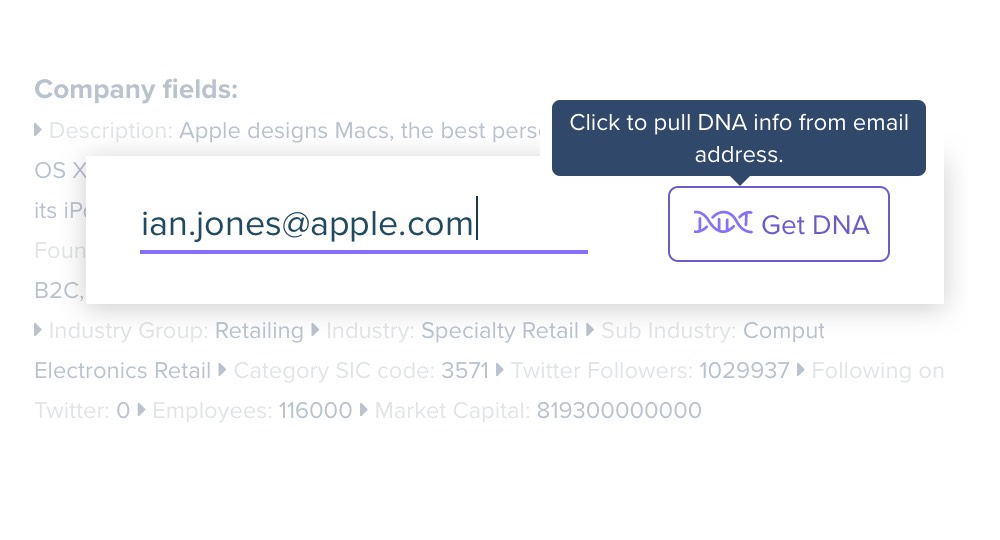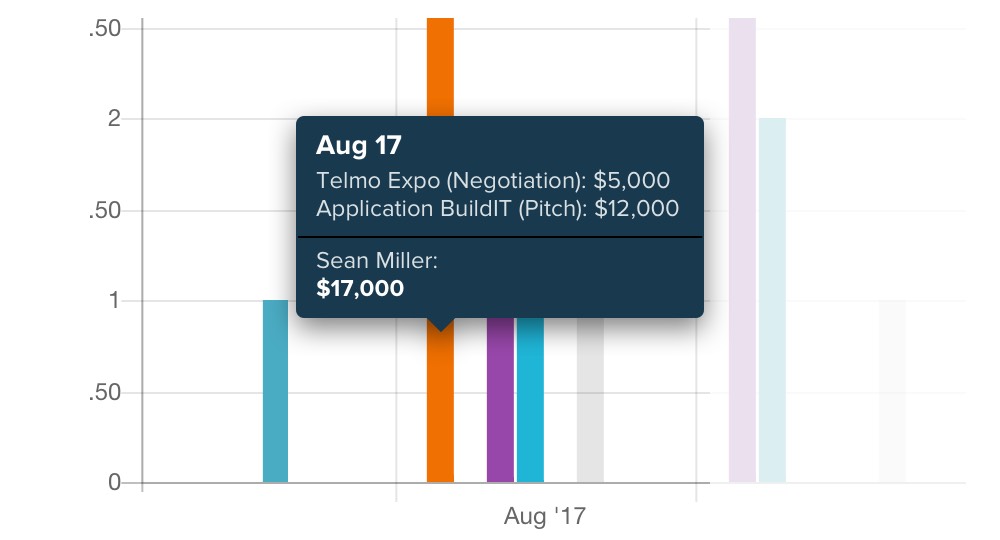 Reports and Forecasting
Get the insight you need about your sales quickly and precisely. Visualize trends that you previously may not have seen and make savvy sales decisions to target your best customers.
Integrations
Preserve your existing workflows. Integrate with Slack, Autopilot, Mailchimp, Typeform and hundreds of other apps via Zapier.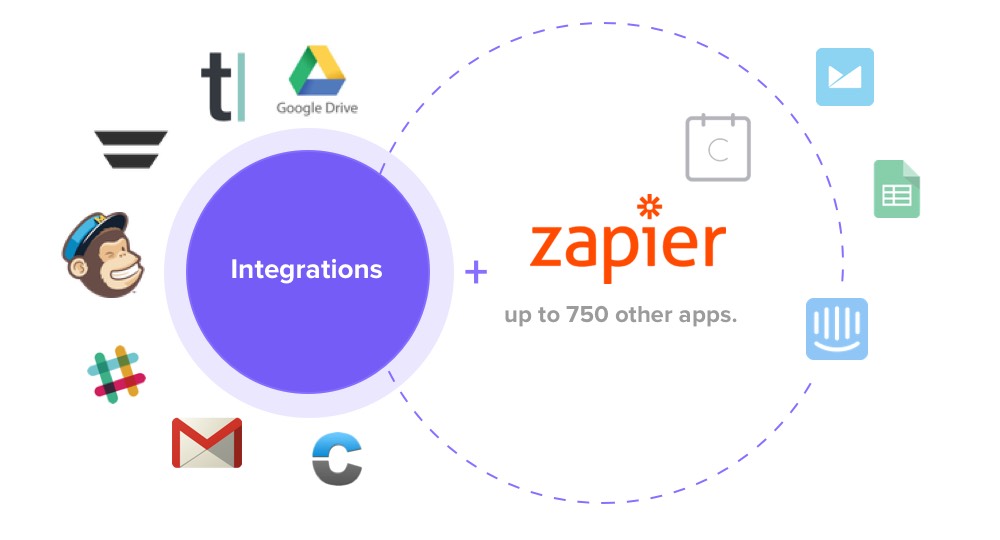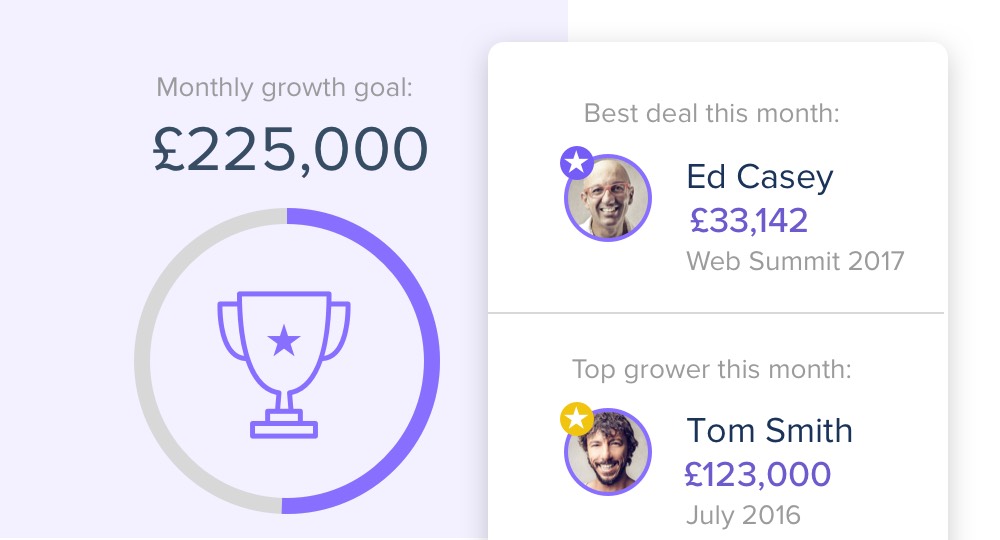 Gamification
Align your sales to company goals by tracking your Team's performance through a real time live leaderboard. Encourage and motivate your team.
Collaboration
Give your colleagues feedback for an update or share ideas. Use the comment box. Share content with colleagues and earn their trust.
Get alerts when important feedback arrives, provide updates or encourage and congratulate your team.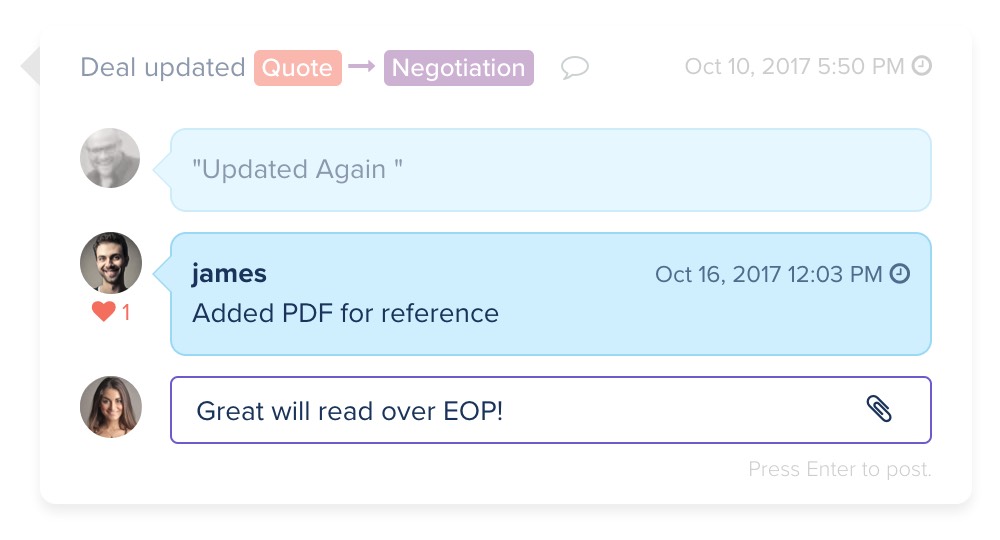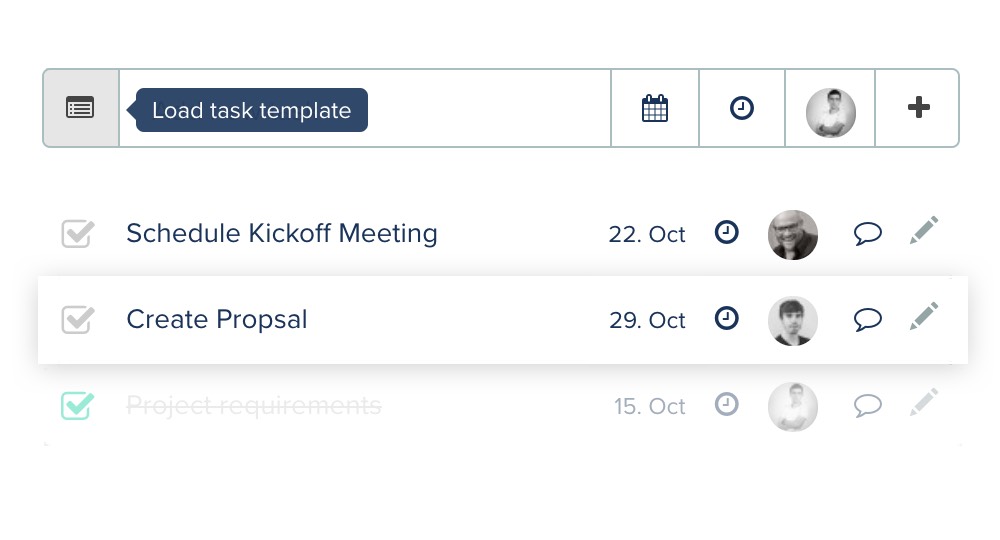 Task Management
Track the status of your sales team's tasks and actions. Ensure nothing falls through the cracks as you take your clients through your funnel.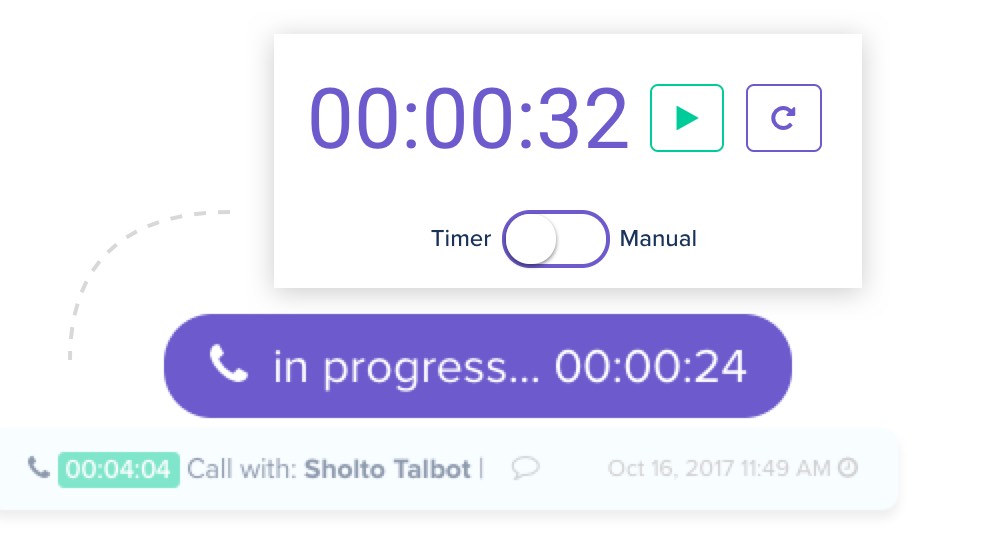 Log Calls
Enable call logging and keep track of calls directly in your timeline. Use your call log to review your call activity, keep notes, or report your progress to your team .
Nurture through the funnel
Get an instant overview of your companies deal flow in a single glance. Quickly establish the value of each stage using the powerful filters. See the last time a deal was updated or narrow down which deals need attention next.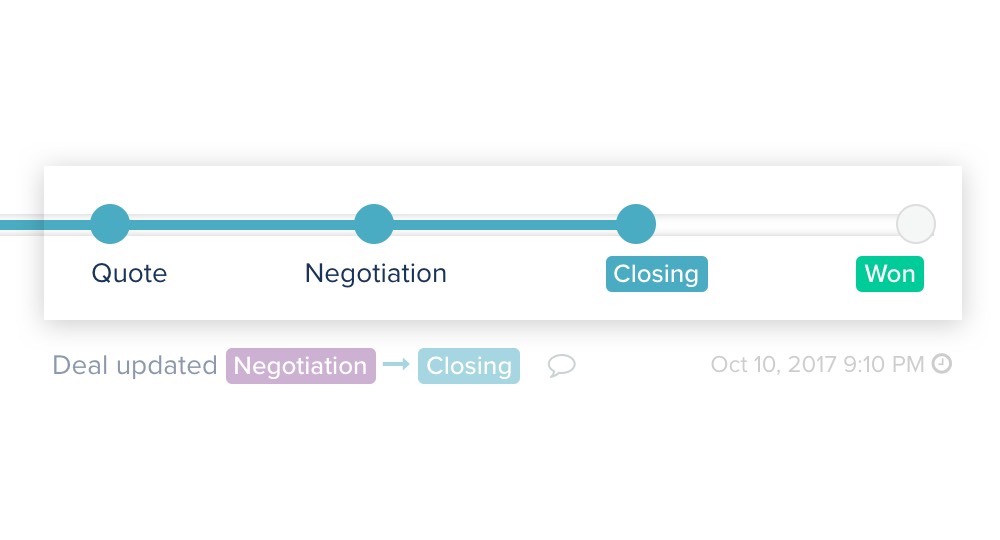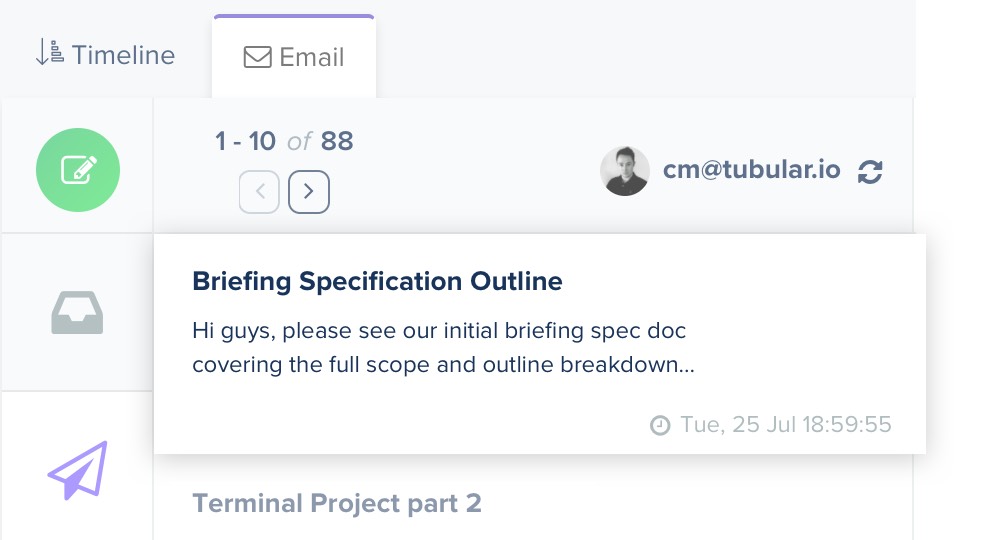 Team Communication
There are two very easy and time-saving ways to track email conversations in Tubular. Email your contact and early-stage clients directly from our platform via our Gmail sync or using the BCC feature.
Filtering
Filter by stage, quarter, team member or forecast label. Filters are instant and can give you a wealth of information in a second.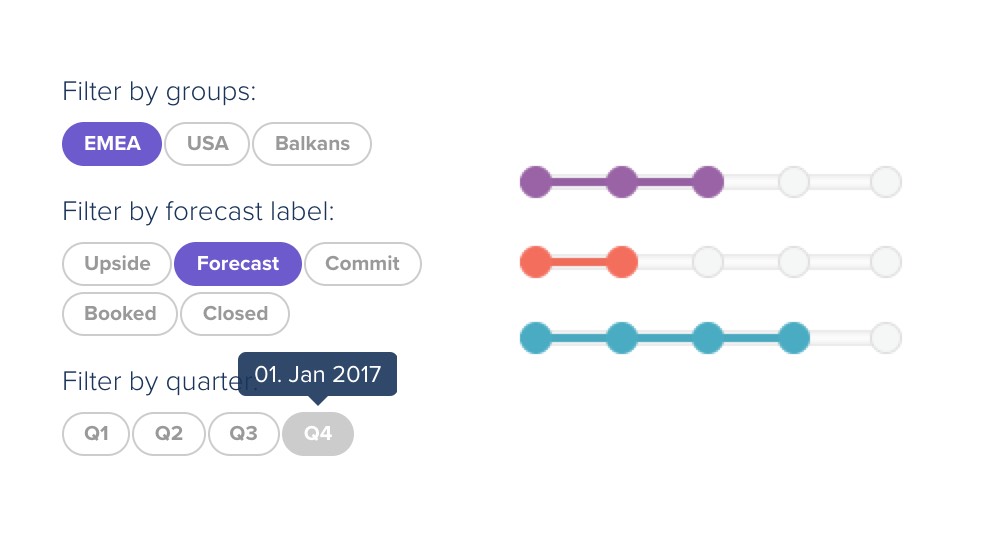 Customisation
Tubular contains a series of customisable labels that help you manage the information required for making decisions during each stage of your funnel.
Take advantage of our intuitive, beautiful interface to ensure your team reaches your sales and growth goals.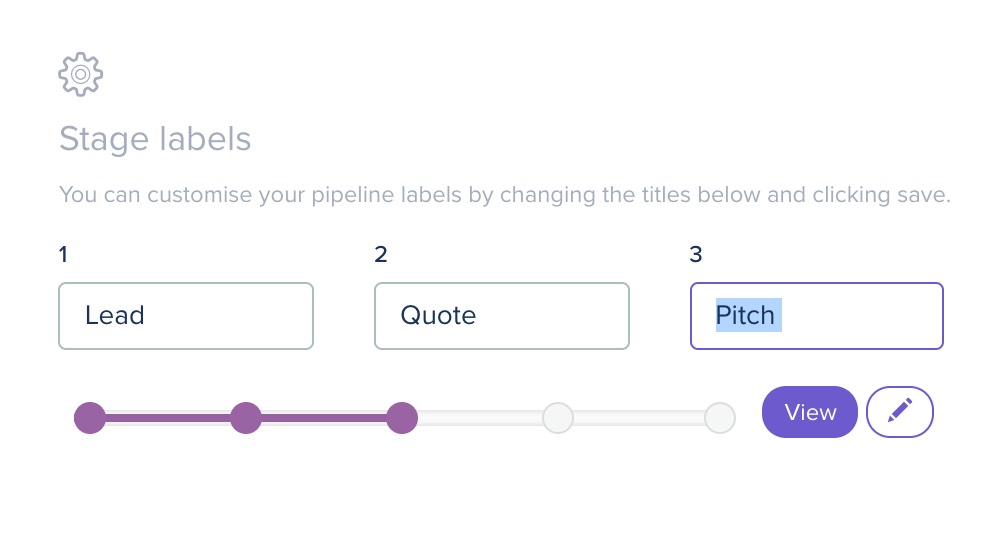 "Tubular has made the daily life of our sales team so simple. Tubular has allowed our team to have a complete and simple view of progress no matter where they are. It's brilliant"