When it comes to making sales, you need leads. And it isn't just about the number of leads you have – they've got to be of high quality.
Poor quality leads result in wasted time and resources. So how can you find valuable leads for your business? Here are some options:
1. Social Media
About a quarter of our time online is spent on social media. That makes it the perfect place to communicate with prospective customers.
The challenge is how you convert them from an interaction on social media to a lead, and the best way is to direct them to an email signup form or contact form where they provide you with details to receive something i.e. prize draw entry, free ebook, etc.
Bot-controlled accounts are another challenge. There are many automated social media accounts and interacting with these isn't going to provide you with any real information. Yet there are ways to assess whether they are real or not.
It is important, however, that you don't just use contact details from social media profiles as this is against the rules of many networks. It can also lead to fines should you send a marketing email to any details you've collected without permission.
2. Networking
If you sell to businesses, network meetings can be a great way to introduce your brand to potential customers. At most network meetings, you can introduce your brand and services and discuss popular topics with other people.
Remember to listen more than you talk. This gives you the perfect opportunity to discover the problems your audience face and then provide them with better advice.
Don't forget to collect business cards for prospecting later.
3. Trade Shows
These are excellent places to pick up leads. At the right trade show, there are going to be hundreds if not thousands of potential customers walking past your booth, and with the right marketing materials, you can claim more brand exposure.
Even better, give away something in exchange for contact details or run a competition.
Make sure that you are qualifying leads by finding out important details, such as:
Are they the decision maker?
Do they have the resources to buy your product?
Are they in the right market to use your product?
Without knowing these answers, you can't collect quality leads.
We recently took part in TechDay London as seen in the picture below. Two days after the show we had our best performing day in Q3 / Q4 for Tubular sign ups.  The cost of the show and expenses out perform our paid advertising reach on Facebook.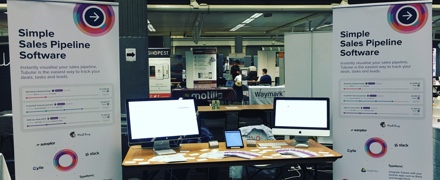 4. Website
Your website is one of the most powerful marketing tools. On it, you can include lots of information to build trust and explain your product. It is also possible for you to collect contact details through downloads.
When they sign up to your mailing list, request specific information that you know will determine the quality of the lead. For instance, company size, their biggest challenge etc. This will support efforts to segment and qualify your leads so you can send targeted emails or remove them from the list if they aren't suitable. We have built an integration with Mailchimp that allows you to import your newsletter signs directly into Tubular as Leads. You can read more about this how to do this here.  We also integrate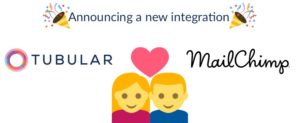 Website forms are great, If you have not heard of Typeform before then where have you been hiding ? Typeform allows you to create beautiful powerful online forms to capture leads any additional information. We have recently finished out Typeform integration so you can now pull leads from any Typeform form into Tubular. Bonus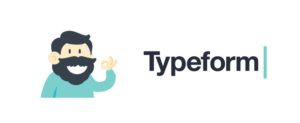 One Place Never To Collect Leads
Of all the places to collect leads, there is one avenue that should never be explored – bought email lists. When you obtain details, you must have the permission of the email owner to contact them. Not having permission can lead to fines which could cripple your business and ruin your reputation.
A marketing firm in the US found that buying an email list could also get them 'fired' by their email server. They bought 100,000 names, and so many of them bounced that the server crashed, their account was closed and eventually the company had to pay to restart their mail servers.
Collecting Quality Leads Is About Patience And Time
Collecting quality leads takes time and lots of effort. Yet the rewards can be worth it as the person you are talking to has the authority to purchase your product, has the need for your product and the funds to make the transaction.
How do you generate leads? How do you ensure they are relevant to your business?
Let us know in the comments below.
Create your FREE Tubular account here.
---